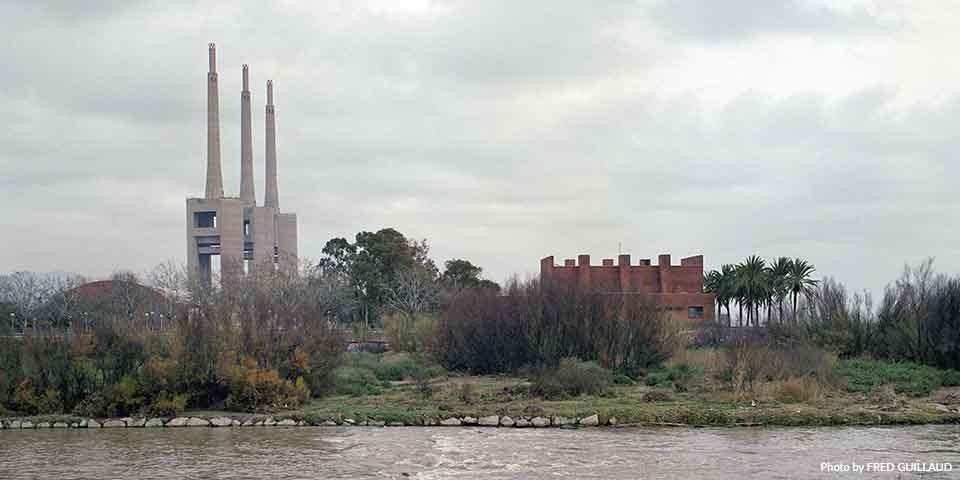 EUROPE 2022
Rising Resilience
Summary and winning projects.
Competition Topic | Competition Rules | Jury Report

This 2022 edition, 5th of DOCEXDOCE Europe, has as its theme "Rising Resilience" and the site proposed was located in Sant Adrià de Besòs, a small municipality a mere 8 km North of Barcelona city center within the province of Catalonia, Spain, situated on both sides of the Besòs estuary,
At the beginning of the 20th Century, a new wave of industrialization transformed the landscape of Sant Adrià from farmland to factory. Today, the large polluting factories have closed. Regeneration is necessary for Sant Adrià to prosper once again, and the city's most prominent site has been chosen as a catalyst. The three skyward soaring chimneys and adjacent turbine halls preserved from the 1970's Sant Adrià thermal power plant are integral to the district's cultural context. Looking over the city they are an architectural remnant of its past and an icon that could be central to its future.
The competition took place on October 9th, 2022. 1264 students, organized in 437 teams from 25 countries, participated in the event either independently online or as part of one of the 14 onsite embassies (related to European Schools of architecture)
In this context, Europan supported the 5th edition of the European version of the competition for students DOCEXDOCE. The rule is that the students must produce a project in 12 hours on a topic and a site defined by the organization founded and managed by Nicolás M. Rueda, architect Barcelona (ES)
Edited version of the original text by Didier Rebois published at europan-europe.eu