Enhance your university's knowledge exchange!

DOCEXDOCE's wide range of connections around the world can help your institution stand out on a global scale.
Why collaborate with DOCEXDOCE?
DOCEXDOCE competitions create a unique platform for experimentation. Students from around the world work in a synchronized time-frame on the same theme which invites students to act upon international issues. This is a great opportunity to expand your students global awareness and break up the university programme with a challenging but fun experience!
1. Expand your institutions network
DOCEXDOCE will link your institution with our global network, participants will be able to exchange their concepts and skills with students of other cultural backgrounds. By solving the same problems, students will learn from one and other approaches by identifying the institutions these are coming from.
2. Global issues awareness
Every edition the team of DOCEXDOCE re-evaluates the existing global situation and potential topics which need to be brought to light. Our team tends to look for themes and specific locations that most likely will not be covered in an usual architectural syllabus. This is of great advantage for students to level up their academic portfolio with some atypical projects demonstrating that they can adapt their way of working to different environments..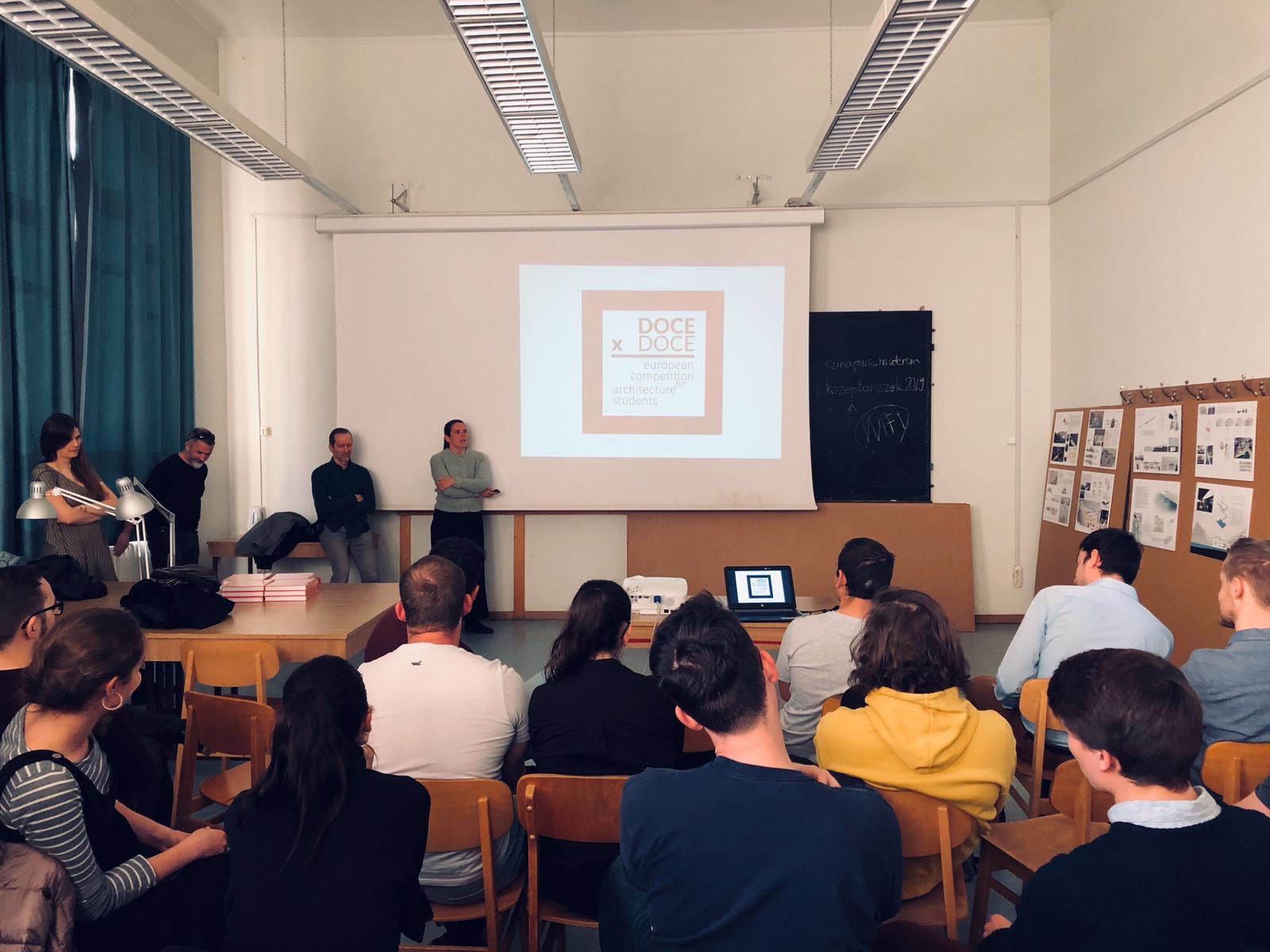 Special 'Embassy Jury' organized at University of Budapest just for their participants during DOCEXDOCE Europe 3rd edition
What's needed to collaborate with DOCEXDOCE?
1. Create your own Embassy
Registration process for Institutions could be done either by a student or a professor. By having an Embassy in your university you will have closer links to organisers and know further insights on how DOCEXDOCE competitions are made.


2. Find Student Ambassadors
To promote the competition between students DOCEXDOCE recommends having motivated students who are willing to take the role of Ambassador. These tend to be students who follow DOCEXDOCE indications on how to have a successful number of participants inside your own school.

To express your interest or other queries, contact us to info@docexdoce.com
Our team will be able to assist you as soon as possible to rearrange further discussions!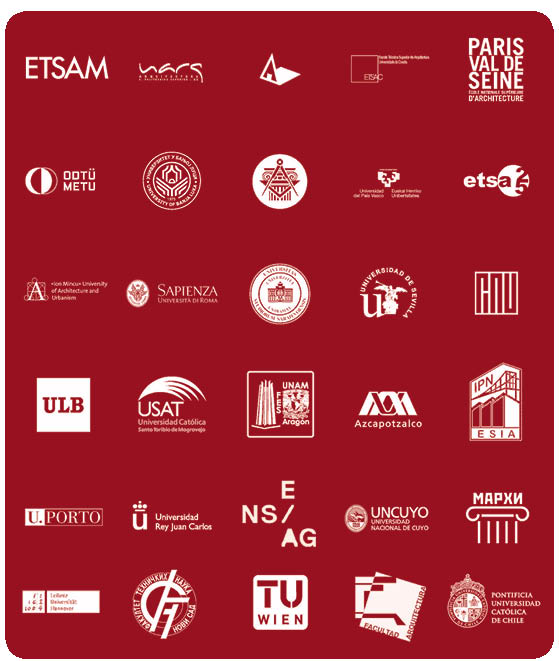 ​Some Universities we have worked with previously.